Bay Springs Country Inn & Marina Campground & RV Sites
Scroll down for pictures of the Inn, The Gathering Place & Pavilion, and the Campground.
A-Frame

4 Bedrooms, Kitchen, Dining Room, Bath Room & TV Room

Bunkhouse

4 Beds, Kitchen, Eating Area, Bath Room & TV Room

R/V Camper Sites with Hookups

Fuel On The Water with 100% Gasoline
Floating Covered Boat Slips

The Gathering Place

meeting/fellowship building ​, seats 48, round & long tables, 55" flat screen, DVD, full kitchen, bathroom

The Pavilion at Bay Springs

6 picnic tables, group grill
Address

130 County Road 112 Centre, AL 35960
Terri & Panda, our "Alarm System"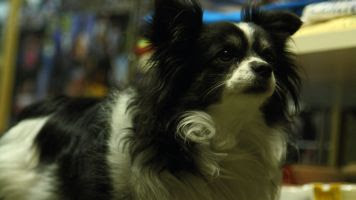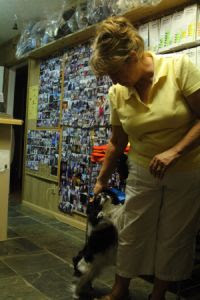 For the night, the weekend, or the entire week, the peaceful surroundings and family friendly atmosphere will make you want to return time and time again! Whether taking a dip in the swimming pool, relaxing in the swing on the patio or next to the lake, FISHING on beautiful Weiss Lake or visiting the many local attractions, Inn and campground guests are sure to enjoy their stay.
Walking distance from the Inn and campground
Covered Floating Boat Slips

Daily, Monthly & Yearly Rentals

Bait Shop with Live Bait and Tackle

Fuel On The Water with 100% Gasoline

Ice, Soft Drinks & Snacks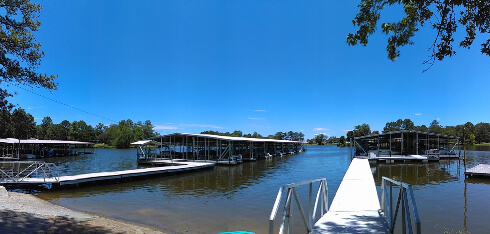 We can help you with that too!  Check out our "Attractions/Guide Services" page.
---
Do you have an event or tournament going on at Gadsden State College - Cherokee Campus? Only 4 miles away! Rock climbing at Cherokee Rock Village? Less than 10 minutes!
Looking For A Great Location
Looking for a great location for youth, men, women, or couple retreats, fishing trips, family reunions, quilting, stamp booking, crocheting, or other theme weekend, Boy Scouts or Girl Scouts outing, birthday party, wedding or baby shower, or a weekend group activity? Bay Springs Country Inn & Marina, Camping & RV Park may be just the place for you!
Our meeting/event building has a full kitchen, fireplace, 55" flat screen & DVD, round & long tables, chairs.
"The Pavilion At Bay Springs"
Has 6 picnic tables and a group grill.   Give us a call to discuss the possibilities! 
Check out our Area Attractions/Guide Services page for the really great things to see and places to visit in the area.
How long has it been since you have been to an "Old Fashion" Drive-In Theater? A great treat for the kids! Be there in less than 5 minutes! Rock Climbing? One of the best in the South - only 10 minutes! Exotic Animal Preserve? Only 15 minutes away! And these are just a few!
Pets are welcome. Pet fee does apply.
(Sorry, but Pit Bull or Pit Bull mix are not allowed due to insurance.)
*** Be sure to check out the pictures on the Brag Board pages of our web site! And, when staying with us, let us get pictures to put on the Brag Board in the office and on our web site!
- The Crappie Capital of the World -
Looking for lodging in Centre, AL? Bay Springs Country Inn & Campground in Centre is conveniently located on Weiss Lake just 1/2 mile off Hwy 411 and 1 1/2 miles from shopping & restaurants.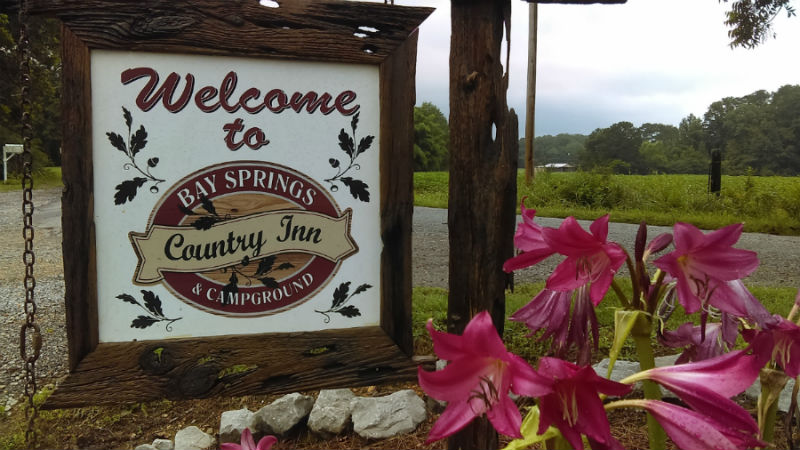 In The Gathering Place 6:00 PM
Every Tuesday and Thursday - everyone is welcome.
Located On Beautiful Weiss Lake
A hotel room at Bay Springs Country Inn & Campground is like home away from home.
Hospitality and cleanliness are our TOP priority.
Boy Scout or Girl Scout Camp Outs
Youth Group Camp Outs
Large Campfire Rings, Picnic Tables, Fishing Piers